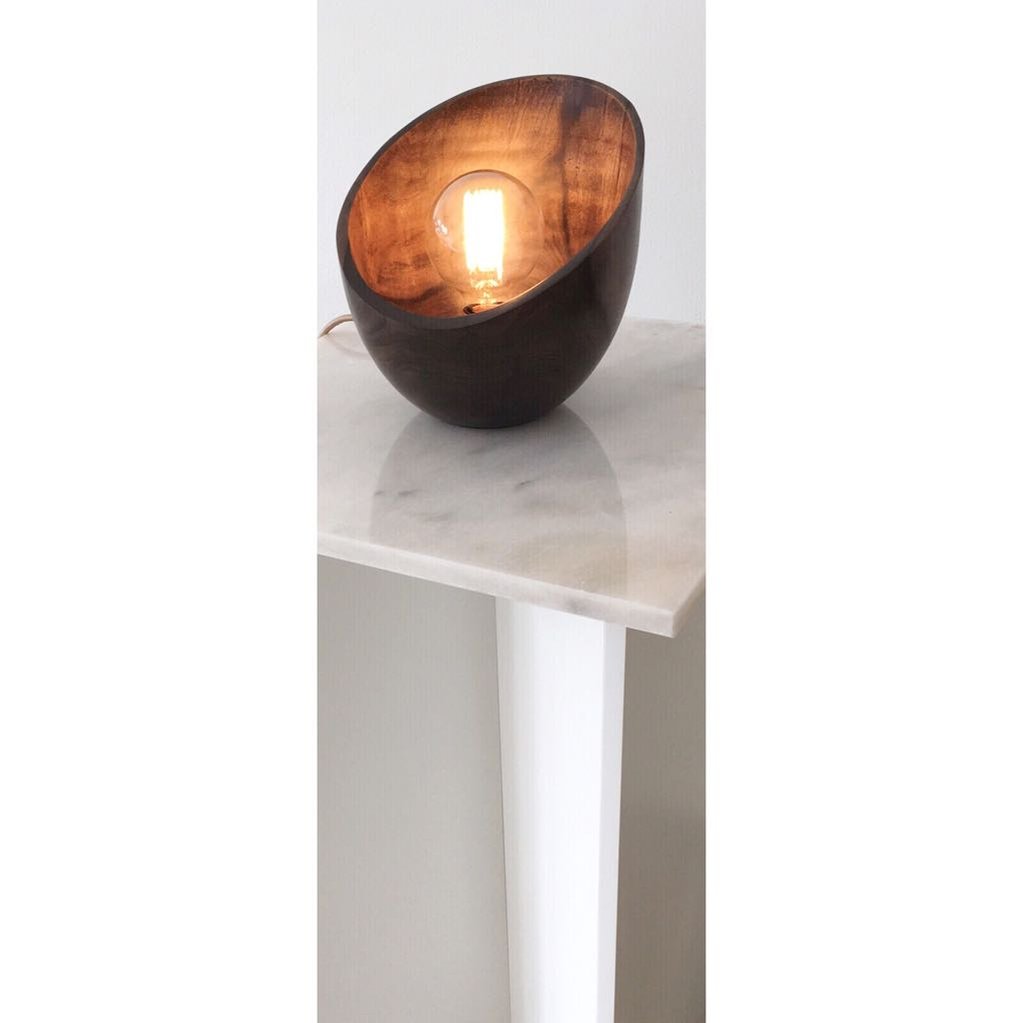 When the product displayed is made with natural materials and painstakingly finished by hand, you want to highlight its exquisite nature by contrasting it with its complementary/opposite: warm wood to cool stone, hand finished to machine honed, buffed wax to high-shine mirror effect.
The result is a subtle conversation between two natural materials which have been processed very differently, or, hand vs. machine.
At some point, a design decision needed to be made about the geometry of the product display units, shelving and stands. I saw two possible approaches: creating a "total environment" where the shelving echoes the same qualities of the products (warm, handmade, "organic" in patterning and shaping), OR - and this is what was done - choosing a contrasting and quietly refined aesthetic that is visually more neutral than the objects on display.
This means that the objects on display which are full of character, are not visually competing with the store's décor, which is nevertheless present with a sort of quiet elegance.
Principles behind my interior design proposal for the soon to be opened Mussiro Concept Store in Maputo, which will showcase the best of locally designed and exquisitely produced utilitarian objects, textiles and organic cosmetics. More details soon.