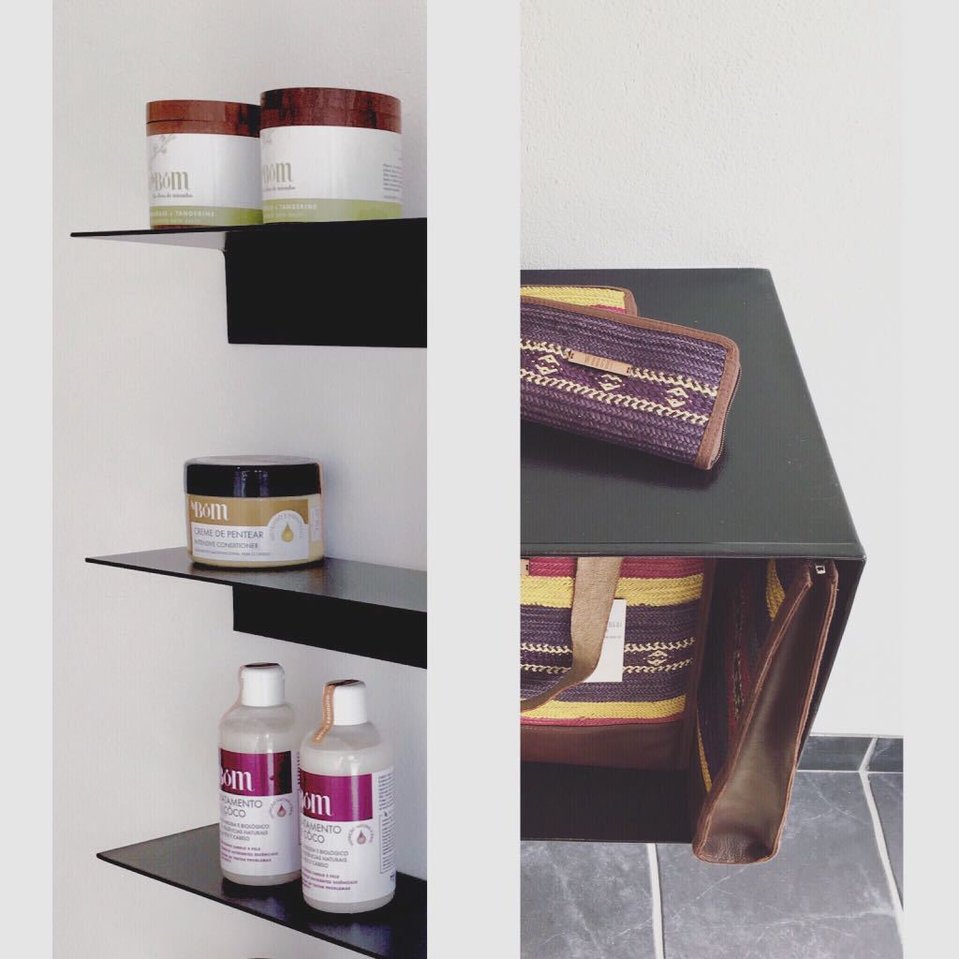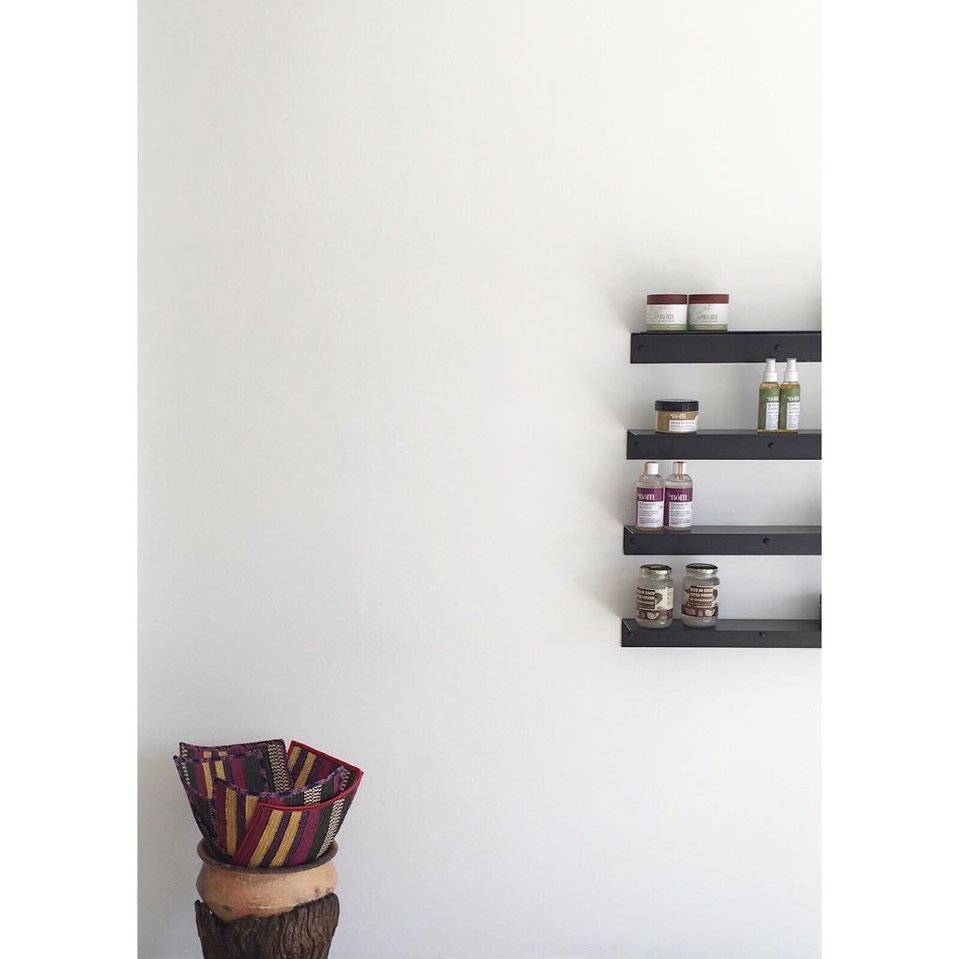 I designed minimal shelving so that it appears to "float", with just enough substance (or body) to support the products where necessary.
So not only does the shelving emerge from the walls as a series of separate elements that do not support each other and are not visibly grounded - thereby floating - but the shelving is also very, very thin, which was achieved by bending sheet metal.
Incidentally, the metal's cool, razor sharp edging provides a calm visual counterpoint to textural and visually busy products displayed.
Visual pause moment. The space between product displays can be as important as the displays themselves.
Principles behind my interior design proposal for the soon to be opened Mussiro Concept Store in Maputo, which will showcase the best of locally designed and exquisitely produced utilitarian objects, textiles and organic cosmetics. More details soon.