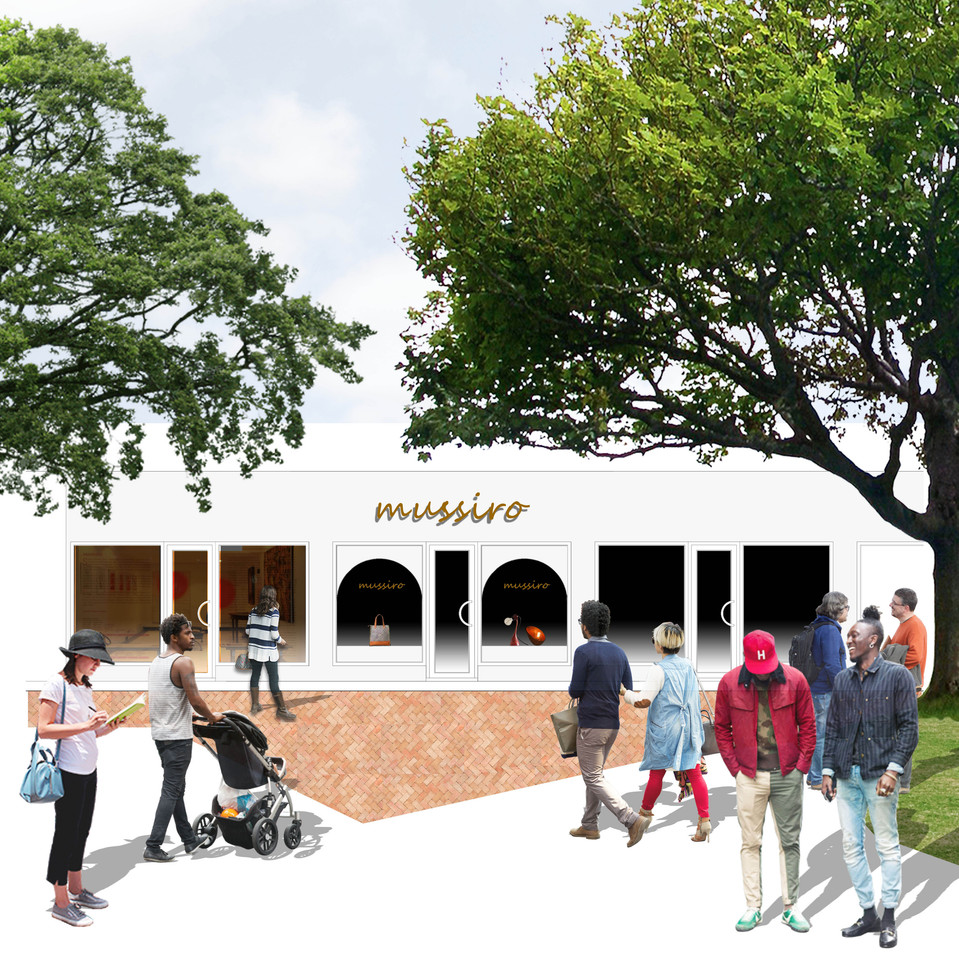 Standing out from the crowd: I had to consider a row of identical shops, and think about how to make the one I was designing more distinctive, with a simple gesture. And so I changed the geometry with the introduction of a visual frame, in addition to 3D signage. Whether one notices the name sign first, or the arches, both are informing the public - making for a memorable and distinctive shopfront.
The Mussiro Concept Store, together with the adjacent Xirico Art Gallery (already opened), creates a new art and design node at the centenary Hotel Cardoso, close to the Josina Machel Secondary School, the nearby Natural History Museum and other art dedicated spaces such as DEAL Creative Space and Núcleo d'Arte, the oldest artists association in Maputo.
Together, they speak of past, present and future, and help push the conversation forward on the national arts panorama.
Principles behind my interior design proposal for the soon to be opened Mussiro Concept Store in Maputo, which will showcase the best of locally designed and exquisitely produced utilitarian objects, textiles and organic cosmetics. Opening soon.